Chemical Peel
Chemical Peels
Chemical peels are a great way to freshen the appearance of your skin and renew luminosity! Often used for fine lines and wrinkles, chemical peels can also be used to treat melasma, enlarged pores and hyperpigmentation. At Blue Spruce Cosmetic & Laser Clinic, we have a peel for you! Whether you have problematic skin or sensitive skin, you can rejuvenate your complexion with one or even a series of medical grade peels.
We offer several medical grade chemical peels ranging from light, to medium depth of penetration by Cosmedix, ResultsRx, Glytone and others including:
Jessner
TCA
Salicylic
Retinol
Glycolic Acid
Melanage Skin Lightening Treatment for Melasma.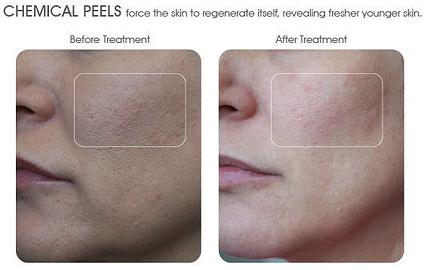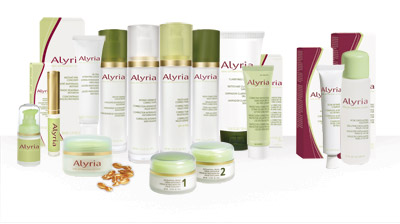 You want healthier, younger-looking skin and expect results from your skin care products. Alyria Skin Optimizing System can deliver those results for you. Breakthroughs in scientific research and state-of-the-art technology make Alyria the most comprehensive and sophisticated skin optimizing system available.
Here are a few of the benefits of Alyria products:
Reduce wrinkles and fine lines
Restore skin's radiance
Improve elasticity
Even out skin texture
Clarify acne-prone skin
Enhance moisture retention
Fade away dark circles
PCA Therapeutic Masks is Also Available at Blue Spruce.
From soothing and calming to a "red carpet glow", these treatments offer immediate results for acne, rosacea, sun damage, chemotherapy and aging skin. Options for every skin type and condition. Your skin is expertly expertly analyzed, followed by cleansing, masque, toning, corrective serums, hydration and protection for healthy looking and feeling skin.
Hydrate: Sooth and hydrate impaired skin conditions of all kinds. Incorporates advanced botanicals and pro-vitamins to calm, reduce inflammation and redness and leave skin dewy and balanced.
Revitalize: Papaya fruit enzymes exfoliate to brighten and moisturizing antioxidants keep the soft and glowing. Perfect way to start a home care ritual or peel series.
Clarify: Formulated for those prone to acne break outs. Speeds healing, while calming with anti-inflammatory botanicals.
Retexturize: Ideal for thick, resilient skin with acne, sun damage, deep wrinkles or rough skin. Perfect before a big event and that red carpet glow.
Oxygenating: An antioxidant therapy to correct and prevent free radical damage. It helps promote healing and rejuvenates sluggish, stressed skin depleted by toxins, pollutants, allergens,smoking, improper diet and solar damage.
Detox Gel Deep Pore Treatment: This treatment is an excellent choice for detoxifying by pores by dissolving impactions and blackheads.